Ofer Dynes
Jewish Culture and the Logic of the State: 1772-1881
Ofer Dynes is a doctoral student at Harvard University's Near Eastern Languages and Civilizations department and a fellow of the Davis Center for Russian and Eurasian Studies. Ofer is trained both as literary scholar and as historian. His interest lies in the intersection of literature, cultural history and political anthropology, particularly in the experiential aspects of Jewish modernity and in the nexus of ethics, law and cultural production. In his dissertation project he investigates how Jewish subjects made sense of the modern centralized state and its logic in post-partition Eastern Europe, with a particular focus on Hapsburg Galicia. In his research, Ofer explores how the encounter of Jewish subjects with the state has shaped the production of modern Jewish culture.
Ofer Dynes received his master degree from Tel Aviv University as a fellow of the Adi Lautman Interdisciplinary Program for Outstanding Students, specializing in Jewish Thought and Comparative Literature. Ofer has held additional visiting affiliations at Columbia University, the Hebrew University in Jerusalem, and Yale. Before coming to Harvard, Ofer worked as a literary critic for the Israeli daily Yedioth Aharanot and as an intern in the Jewish Museum in Warsaw. Currently, Ofer is an editorial assistant of the Posen Library of Jewish Culture and Civilization and a contributing author to the New Lexicon for Israeli Literature.
Julia Oreshina (Gordeeva)
Cluj-Napoca and Lviv. Politics of memory and functions of "sites of memory" in the second half of the 20th century
Yulia Oreshina was born in 1984 in Novosibirsk (Russia). From 2002 to 2007 she studied World History and Culture at the Novosibirsk State Pedagogical University and holds a Master degree as a Teacher of World History and Culture. Later on, as a grantee of the Polish Government, she took part in the Specialist East European Studies program at the Centre for East European Studies at the University of Warsaw and obtained her Master degree in Cultural studies. Apart from that, Yulia Gordeeva benefited twice from the Visegrad Fund scholarships and from the scholarship of the Polish Committee of UNESCO. During the period of 2011-2012 Yulia Gordeeva participated in the MA programme of the Lancaster University based at the Graduate School for Social Research, Centre for Social Studies in Warsaw, and obtained a Master degree in Sociology with the specialisation in Culture, Media and Society. There, under the supervision of Dr. Slawomir Kapralski, she wrote her MA dissertation "Cluj-Napoca 1945-2012: Changes and Functions of the Urban Space." Apart from that, Yulia Gordeeva took part in 2012 in the international research project "Cluj-Napoca between 1939-1960: Diversity of Remembrances" funded by the "Remembrance, Responsibility and Future" (EVZ) Foundation within the frame of "Geschichtswerkstatt Europa." In 2013 she spent 6 months as an Erasmus student at the University of Kent.
In her PhD research Yulia focusses on issues of interdependence between memory and space, the politics of memory towards those two cities, and the functioning of such "sites of memory" as museums, monuments, educational institutions and cemeteries after the Second World War until the present.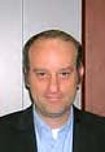 Moshe Maggid
Jews and Socialism in the Late Nineteenth and Early Twentieth Centuries in Galicia
This research shall focus Jewish Socialism and Labour Movements in Galicia. The timeline of this research shall begin from the early 1880s until the end of World War I (1917). In multicultural and ethnical Galicia, most of the Jews lived in urban sites and many of them earned their living from commerce and trade. The severe conditions in the factories, urged some of the workers to demand their rights. In the turn of the twentieth century there were in Galicia more than Jewish fifteen associations and movements.
A profound research of the encounter of Jews with Social and Labour movements along with a comparison to other ethnic minorities in Galicia, will reveal an essential light on the Social and Economical conditions of the Jews and other ethnical minorities in Galicia, which hitherto, have not been entirely researched. This research will be using archives, primary literature, especially in Yiddish or Hebrew language (such as: press and newspapers), Yizkor books (memoirs of local Jewish communities).

Vladyslava Moskalets
Kinship among the Jewish business elite in Drohobych and Boryslav (1860-1914)
Vladyslava Moskalets received her Master degree in East European history from the Ukrainian Catholic University (Lviv) in 2011. Currently, she is enrolled as a graduate student at the Kyiv-Mohyla academy in Kyiv. She was awarded a scholarship from the Ludmer Program for Jewish History and Culture in Galicia and Bukovina and spent the academic year 2011-12 as fellow at the Hebrew University of Jerusalem. Her academic interests encompass economics, the history of Eastern European Jewry, Yiddish.
In her PhD project she examines the network of Jewish entrepreneurs in the Drohobych and Boryslav oil industry from 1860 till 1914. Reconstructing the network and analysing its activity will further our understanding of Jewish modernization processes, transformations of the Jewish elites, the role of family, religious and ethnic ties in teh Jewish economic life and hierarchy of priorities of those ties.
Academic Advisor: Yaroslav Hrytsak

Katherine Younger (Peisker)
The Greek Catholic Church in its international context (1839-1882)
Katherine Younger is a PhD candidate in Russian and East European History at Yale University. Her dissertation considers the relationship between the Greek Catholic Church and the European social and political climate in the mid-19th century. Because the Church occupied a liminal position between Orthodoxy and Catholicism and between the Russian and Habsburg Empires, it took on immense symbolic significance that stretched far beyond its jurisdictional boundaries. Not only were government officials and religious figures interested in shaping the Church in their image, but the European public was also invested in its fate. By looking at three major themes that unify all the various fantasies, schemes, and policies surrounding the Church - defining Catholicism, defining Slavdom and the legacy of Rus', and defining political loyalty - we gain a better understanding of the interplay between religion and power in the modern world.
She has received several fellowships to support her dissertation research, including a Junior Visiting Fellowship at the Institut für die Wissenschaften vom Menschen in Vienna and an American Councils Title VIII Research Scholar Fellowship for research in Russia and Ukraine.
Before beginning her doctoral studies, Katherine received her AB in Government from Harvard University (2009) and worked as Distance Learning Coordinator and Lecturer at Ukrainian Catholic University, Lviv.
Doktoratskolleg Galizien
Campus der Universität Wien

Spitalgasse 2, Hof 1.11
A-1090 Wien